Hi all!
If you don't know, our very dear own Bugle's poor dog was shot shortly after Christmas. The dog is alive, thank goodness, but I don't have to tell you about the expense of vet bills, do I?
That is why I'm throwing my hat in and offering a fourth prize to her raffle - a
full color, 9x12 traditional media commission
! You already have the chance to win a custom commission by Bugle, a butterfly custom from ambar_jul OR a custom by assassin_kitty ... so what are you waiting for?
I know the holidays has us tapped, but anything helps! Even a dollar gets you a ticket!
[center]
LINK TO THE RAFFLE!
www.mlparena.com/Forum...l[/center]
Oh, and if you aren't familiar with my artwork, here's some examples of what I can do for you:
(I know none of these contain ponies, but I will DEFINITELY draw ponies, just so you know.)

_________________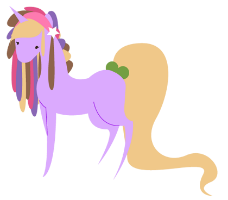 .:p
r
o
u
d
:.
I am your personal trainer and I will get you results.
¡El Blog! ♥ Wish List!
Desperately seeking G2 Globe Trotter's accessories!