Sleeping Little Ponies
My new little adoptbales
They will come in Earthpony, Unicorn, Pegasus and Unipeg
examples
%20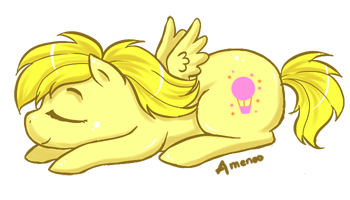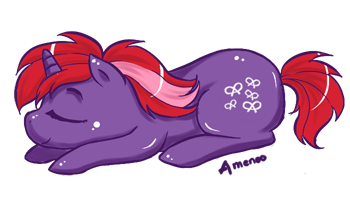 %20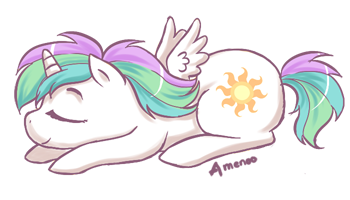 Rules
* I won't change the lineart, so no special hairstyle or accessories
* Earth Pony, Unicorn, Pegasus and Unipeg are aviable
* Only one request per member!
* Try to count, I might not be able to update fast enough
Form
Name of Pony: (OC or Hasbro pony, if Hasbro, please say generation or put a reference picture under Ref.picture)
Species: (Earth, Unicorn, Pegasus or Unipeg)
Colored or Black Lineart: (If colored, I will choose the color that look the best)
Ref. picture: (a MUST if you have an OC pony)
I will accept batches 10 at a time
Batch 1 *DONE*
Batch 2 *DONE*
Batch 3 *DONE*
1. SourdoughStomper - Sunflower
2. SoundTune - SoundTune
3. ViciousJupiter - Infinite Sky
4. QuestorStar - Mushroom Magic
5. emera_lazzaly - G1 Galaxy
6. MidnightChyld - Gutsy
7. Storm.Runner - Storm Runner
8. SFlame - Purple Haired G1 Starshine
9.
10.