*update March 2011*
I do have more stuff to sort out to sell, and I'll probably have to come back and update again with prices too
*These are my sales details*
Hi ponies
here is my list of ponies, accessories, and dolls that are for sale or trade
. Check out my feedback here and I also have been buying/selling on ebay since 2006 (feedback = 1013 ratings 100% positive .no negative or neutral. check me out there under the name " steve_toys_games " - thats the name our family trade under
or if you are on the MLPTP you can click the ebay link next to my name "Ringlets"). I'll just list them for now and keep updating my list. if you are interested in any of these items then just reply here or PM me for a detailed description, pics, and prices(some are added I'm still working on the others ATM). Feel free to make me an offer on anything too
If you'd like to trade but you have something that's not on my most wanted list ask me...there's a lot of things i want that I havent listed...
Everything is very clean.
*About payment , shipping and lost parcels - boring but important!*
I accept paypal payments (and I'm ok with western union too). In the UK I'm fine with uncrossed postal orders as well. When sending paypal payments to me , never send it as a gift unless its something cheap or we've talked about it first ( this way if anything goes MIA in the postal system you will still be covered) . When you send a payment to me , always add a note with it saying what it is for - I do a lot of sales on ebay too so doing this will save me time
). I will pack your item very securely so it should not get damaged on uts way to you
I will weigh your item here to get you a shipping quote - if your item comes to a lot less than I have quoted when I actually send it then I will refund the difference.
If anything you bought from me does ever go MIA in the post, I am willing to give you a replacement item or a full refund. In the UK I do not lose out because whether I send your item with or without tracking, as long as I have the PO receipt (which I always keep) then the PO will refund me for items that dont arrive at their destination.
BUT
I cannot make a claim right away - and sometimes things can be delayed when shipping internationally .. therefore I will ask you to wait 4 weeks for your item to arrive if you are not from the UK. If it still does not show up , then I will refund or replace - I will ask you to be patient and keep in contact .
thats the boring stuff out of the way now, onto the stuff for sale
G1 Accessories
*Paradise estate items* (I just got a box of duplicates on my quest to complete this set)
Purple swivel chair, no base (20p)
Purple living room chair (£1.00)
Bed ( £1.99)
Crimp N curl hair Salon/perm shop pink tray (50p)
Plastic hats for grooming parlour etc
1 white, round (75p)
1 white with pink painted flowers on the front (£1.00)
1 yellow, round (£1.00)
1 pink grooming parlour heart brush ( £2.00)
* Rock-A-Bye Bed accessories*
1 clock with decals ( £1.00)
1 Blanket ( £1.50) - it is not perfect and has one (possibly 2 ) small highlighter dots
*Scrub a dub tub accessories*
1 duck ( £1.50)
bath parts and 1 shower curtain ( 1.50) ask for specifics
soap holder (£1.00)
G1 Ponies
all gone for now thanks
but ... I might have some G1 dollymix ponies , so please ask if interested
G3 Ponies etc
Boxed Amusement park with Round N Round Pony (pony NM) ( do a trade for G3's or accessories or something from my wanted list - this is big and heavy!)
*Lily Lightly, NM condition, dress /horn still light up, hair silky shiny and soft, tinsel perfect, comes with original comb and shoes £4.99
* Waterfire - excellent condition, perfect hair and tinsel
* baby Honoluloo - NM
*Razaroo - excellent condition
*Fancy free
*Cotton Candy
Newborn Cuties MIB
Newborn Cutie Starsong w/ pink hat , yellow balloon, wave 1 ( £2.99 )
Newborn Cutie Scootaloo w/ dark pink hat, purple bunny toy (£2.99)
wave 1
NBC Rainbow Dash - the single one with the duck toy and bath robe (£2.99)
Fakies
MOC lime Green G3 mold sparkle fakie (pic and price to follow)
MOC Pink G3 Mold Fakie w/glitter in hair and heart symbol that says "Love" in the middle (£2.50)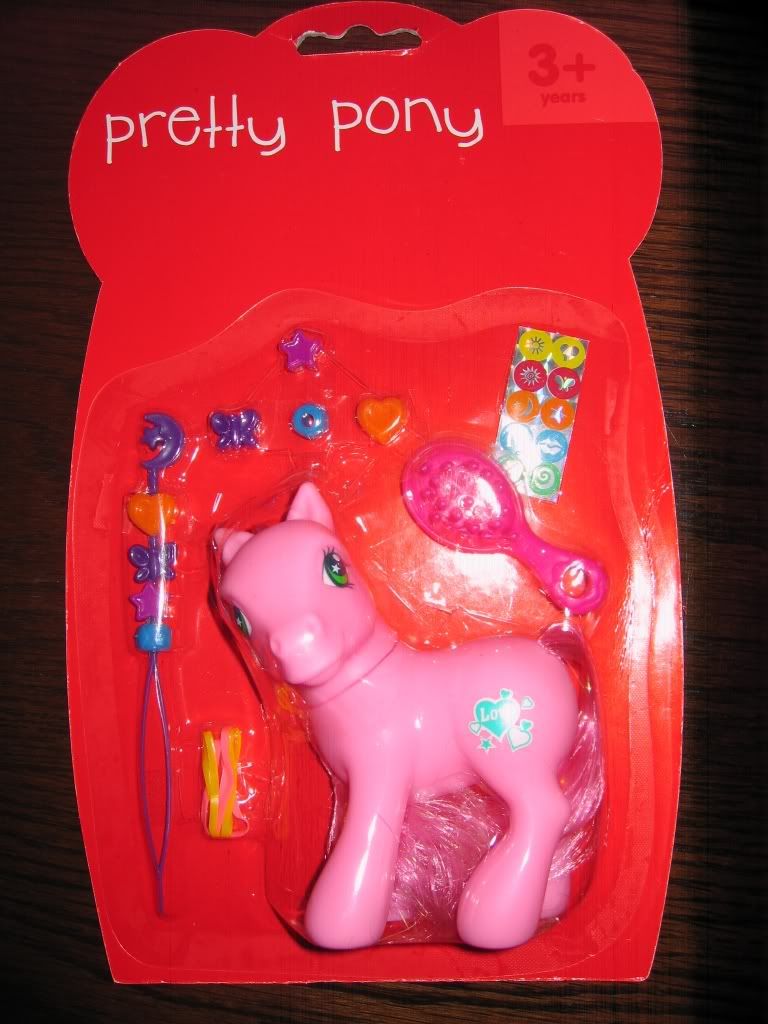 Barbie + other Dolls
3X candy Glam dolls Barbie, Teresa, Raquelle MIB (£8.99 each)
Indiana Jones ken sized Mutt Williams doll MIB (£8.99)
Indiana Jones ken sized ROTLA Talking Indy doll MIB (£14.99)
Barbie 3 musketeers mini musketeer dolls MIB
Barbie Original 2002 Rapunzel with growing hair (Naked) £2.99
Barbie 2001 Nutcracker original Marzipan Horse (loose , no sleigh) £3.99
I check my messages/ visit the Arena everyday, I will ship worldwide, and all my items come from a pet free smoke free environment. I will usually post your ponies/items the next day after receiving payment
all items are very securely packed so they should not get damaged on their way to you.
thanks so much for reading this and feel free to PM me for info on any of these items
XX Pony love Ringlets