dollymix applejack and shady for trade
---
#1: dollymix applejack and shady for trade Author: sugarapplecutie28,
Location: irving, dfw,texas
Posted: 0


----


i have these 2 for trade. they have their bags and brushes. they have been on display though. i want some g4 blindbag ponies. i added the following images to show which ones i want. these are not my images and i dont claim to own them. i also want glitter fluttershy, dewdrop dazzle and lulu luck blind bag figures. pm me if interested.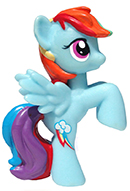 ---
---
---
All times are GMT - 6 Hours